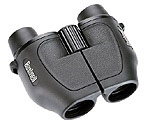 September 07 - September Madness - Free give away!!!
Throughout the month of September we are giving away a free pair of Bushnell Explorer 10x25 Porro Prism Clam Binoculars (worth £39.99) with every order over £20.
The Bushnell Explorer Binoculars have a 10x
magnification, and 25mm objective lens diameter, making the Bushnell Explorer 10 x 25 Binoculars very versatile. Featuring porro prisms, and a clam shell, the 10x25 mm Bushnell Explorer Binocular is a great addition to the Bushnell Lineup and this is yours free when you spend £20 or more.
Please note that this offer is only valid while stocks last and, valid only for UK customers.
***STATUS - OUT OF STOCK***
June 07 - Summer is here at last!


Can you believe that we are giving away a free 2 man tent with every Bushnell Excursion 8x42 and 10x42 while stocks last?
So you have no excuse to get out into the countryside to use you new binos. Find out more here.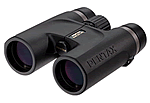 May 07 - PENTAX unveils its latest addition to the range
Pentax, famous for its camera products as well as its binoculars, has launched the Pentax DCF HRc series.
Within the new range are 8 and a 10x42 models. The specs on these models are very high (which includes Phase Coatings) and for the price they look to give some serious competition their rivals. Check the full spec out here.
April 07 - Steiner Launches New 'Discovery' Binoculars
Steiner, the German optics company, has been at the forefront of marine binoculars for many years has now further made inroads into the bird watching market with the launch of its new 'Discovery' model.
The new model is firmly aimed at taking on the big kids on the block, i.e. Leica and Swarovski. The spec of the new model, which is currently available in either 10x44 or 8x44, can be seen here. The advantage of the Discovery over its competitors is it's price. So if you are looking for a professional quality bird watching binoculars then this one could be for you.
The model has been launched in the UK before the rest of Europe and ahead of the US.