SORRY OUR REPAIR SERVICE IS NOT CURRENTLY AVAILABLE

Optical Repair Service
Binoculars UK's presents our optical repair service. All makes of binoculars, telescopes, spotting scopes can be repaired in our workshop including Zeiss, Canon, Nikon, Opticron, Optolyth, Miyauchi, Swarovski, Fujinon etc.
Please note that we are not currently able to repair Rifle Scopes and Leica branded optics.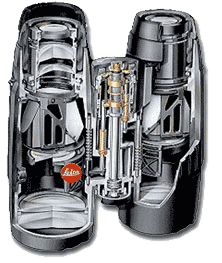 How the service works:
Simply send your item to our workshop address below with an accompanying letter outlining the fault/problem with the item as well as your contact details, i.e. daytime telephone number and an email address if possible. Please note that we will not attempt any repair work without first of all giving you a free estimate of the costs involved.
Call Us:
Give us a call on 01253 851327 and we will take your details, offer advice and if possible give you a rough estimate alongwith a repair number if required..

Pack your items correctly:
The first requirement is a strong, rigid cardboard box that will not easily bend and not one that is 'floppy'. It should be of a size that will allow at least 3" (75 mm) between the instrument and the sides of the box. If the instrument has a case, this will not afford much cushioning and packing material must be used all around between it and the box wall. Good packing material includes bubble wrap, foam rubber, polystyrene chips and screwed-up newspaper, in that order. Try to avoid the use of shredded paper since this usually generates much dust and is heavy.
It is essential that the box is well sealed all around to preserve its strength and reduce the chance of pilfering. Most things are stolen from boxes that have burst open. Good sealing material includes wide vinyl tape and Duck tape.
For a long instrument such as a telescope, a suitable box might be hard to find but one can be cut down from another box with a Stanley knife and then securely taped together. Alternatively, a telescope can be rolled up in bubble wrap and corrugated cardboard, leaving plenty of room at the ends for cushioning material.
Finally, send by the Post Office's Special Delivery or similar since this goes overnight and includes insurance and a signature upon delivery. Print the label very clearly and legibly.
If the item is heavier than 2kg, and is of considerable value, you may wish to use a courier service. please check the following website for couriers service details:

Straightforward correction of assembly, collimation and test. Depending on type and complexity of binocular . - from £50
Full porro binocular service. Includes full strip-down for cleaning of mechanical parts, renewal of lubricants with correct types, minor repairs, cleaning of optics, reassembly, adjustment for a smooth operational touch, collimation, testing and cleaning externally. - from £60 (Roof prism type are usually more).
As above full service for prismatic telescope . - from £60
Nitrogen purging for water-proof instruments (as part of the overhaul) - £10
Eyecups and other parts can be replaced or made if necessary. Also, optics can be recemented. - at extra cost.
Renewal of the tripod attachment thread for a telescope, etc. - from £30
Please note that we will not attempt any repair work without first of all giving you a free estimate of the costs involved. Should you wish your item be returned to you without repair we will happily do so.
If you have any queries about our repair sevice please call us on 01253 851327 or email us at here.